News & Alerts
News & Alerts
---
Harvesting commencing near 3MH in Flagstaff Forest
Friday 8th July 2022
Attention recreational visitors to our Flagstaff forest.
Harvesting operations will be commencing from the week of 11th July at the Three Mile Hill end of Flagstaff forest. This will result in all the tracks and general recreational access in large parts of the southern end of Flagstaff forest being closed to the public for several months. Please read and obey all warning signs and stay out of any areas marked "Operational Area". If in doubt, please do not enter. For further information please visit the Mountain Bike Otago website, especially for a list of track closures.
---
Possum trapping underway in Flagstaff forest 27 June to 30 July
Wednesday 22nd June 2022
Due to OSPRI TBfree possum control in the City Forests' Flagstaff forest, please keep your dogs on lead while warning signs are in place.
This work covers a 1380 hectare area in the City Forests' Flagstaff forest at Three Mile Hill. It will be undertaken from Monday, 27 June 2022 to Saturday, 30 July 2022, depending on weather.
This work consists of trapping with leg hold traps only and no toxins will be present.
Flagstaff forest contains a number of walking and mountain bike tracks that are popular with recreational users.These are open to the public outside of normal forestry operating hours, i.e. from 6pm until dusk during weekdays, and on public holidays and weekends. No traps will be set alongside the Flagstaff Creek walking track, off Three Mile Hill Road, but traps will be set alongside other forestry roads and tracks in the forest. Please take extra care if you're walking your dog in this area as live possums may be present in these traps. The traps will be checked every day.
This is the second year that possum control has been carried out on Flagstaff. In 2021-2022, 900 possums were removed from this forestry block
---
Recreational permits and Operational Areas
Monday 31st August 2020
Recreational forest users, please obey all warning signs you see in the forests. In particular, keep yourself and others safe by staying well away from Operational areas such as active harvesting areas, even during weekends and after normal business hours when it may appear that there is no activity taking place.
---
Gate on road to Dam at Mahinerangi
Monday 9th March 2020
Forest visitors please be aware that City Forests and TrustPower have installed a locked gate at the entrance to the road to the Mahinerangi Dam. Unfortunately a large increase in instances of unauthorised camping, fire-lighting and vandalism of both City Forests' and TrustPower's assets in this isolated area has led to our joint decision to restrict access to this road and area, which is all on privately owned land. The gate will remain locked for the foreseeable future until a solution can be found to provide some access without endangering the valuable assets in that area. Keys will not be issued for non-work related access. Note that walkway and cycling access is still provided for around the gate. For visitors wanting boating access an upgraded boat ramp is available at Starks Bridge near the Mahinerangi Village.
---
Using our forests for events
Thursday 29th November 2018
A general reminder to intending forest users that if you wish to organise and hold an event of any sort in any of our forest areas then you will need to first contact us to discuss your ideas, be issued with a permit, and become informed about specific forest hazards, forest operational restrictions, and any environmental issues. Please contact us early to start the process. You can start by applying for an Event permit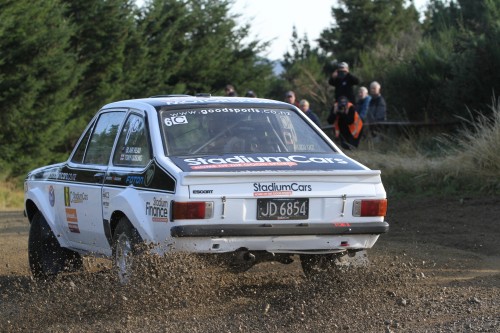 ---