Native forest
Nurturing our native forest and wetland reserves
City Forests has voluntarily designated 2,061.6 ha of its land as permanent reserve sites in and around its plantation forest areas. This represents 11.8% of the working forest area that City Forests manages.
These reserves have a wide variety of conservation values, including small areas protected for unique and nationally significant soil types, regenerating and mature native forest areas, wetlands and significant water catchments protected for rare native fish species. These areas range in size from a few hectares to several hundred hectares. Some areas have important conservation values, while others are of relatively low value.
There are large stands of manuka forest (Leptospermum scoparium) in the City Forests estate and its value includes nurturing large bee populations and supporting local manuka honey production. Manuka honey is used worldwide because of its health-giving properties and powerful antibacterial qualities.
Monitoring
The company has a management plan for these reserves and it employs ecologists to survey the sites (and potential sites) to assess their value and assist us to develop appropriate management and monitoring protocols. City Forests has had a reserves' classification system developed for the reserve areas by Wildland Consultants, an ecological consultancy organisation. The system is designed to comply with the principles and criteria of FSC® . Classification has been progressively applied to all reserve areas as fine level survey analysis becomes available for them. This will help us to prioritise our management effort and expenditure towards the most important conservation values and issues present.
City Forests regularly checks designated reserve areas for any management issues that need addressing. During 2018/19 39 native reserves were assessed with no major issues to report. A new area of young Pinus contorta was discoverd in our Waipori forests amoungst a tussock reserve area, these wilding trees will be dealt with in the coming years as part of our wilding tree removal programme. On going reserve monitoring will continue across all City Forest reserves.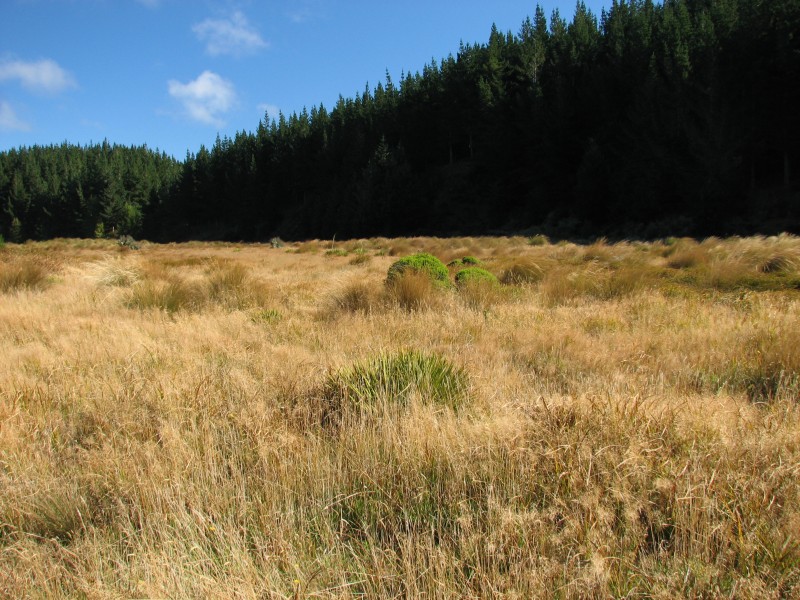 During 2014 an ecological survey of the major reserve areas in the company's Kaitangata block was completed. In early 2018 harvesting in the area was completed, a re-assessment of the native reserves concluded they had been left in excellent condition with minimal damage from the harvesting operations.
In late 2017 an update of the Waipori fine level ecological assessment was completed by Wildlands Ltd., and a comprehensive report was produced. We are working our way through the updated information and recommendations in that report and these will be progressively built into our forest description and management plans.
Research
During 2015 and 2016 the company contributed to a Bush Robin/kakaruai monitoring project being run by the University of Otago's Zoology Department in the company's Silverpeaks forest.
City Forests has also co-funded an investigation of New Zealand Falcon population dynamics in our forests for the last three years, and is in the process of applying for funding assistance to enable a major three year study into the falcon population in our forests and the impact of our activities on nesting success. The major finding of the work so far has been that plantation forestry land; both cutover and standing forests, provide excellent habitat for NZ falcons to nest, fledge and thrive.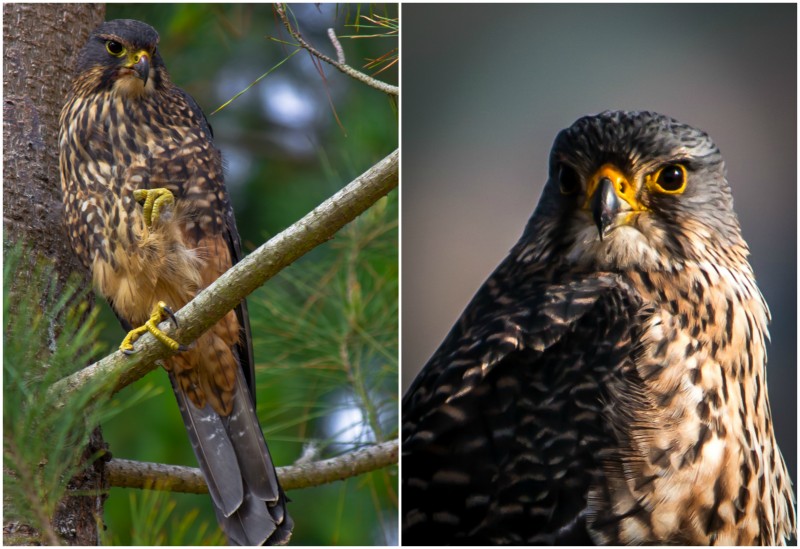 We continue to explore options for enhancing Galaxias (native fish) habitat in our forests. The main area of focus has been Shepherds Creek in our Waipori forest where Galaxias eldonihave been identified but are threatened by the presence of Brown Trout. We are currently working with a locally-based native fish species expert witha view to establishing a long-term enhancement area in this stream network where we hope eventually to translocate Galaxias to and expand the current range of the species. The first step will be to remove debris from a stretch of stream enabling the trout to be removed. The work is planned for the 2019/20 summer season.
The company contributes to the work of the Yellow Eyed Penguin Trust, the Orokonui Ecosanctuary, and the Dunedin based Predator Free Halo project.
Wilding control
The company is also investing heavily in wilding tree removal operations in the Waipori wetlands reserves, including in an adjacent Tussock reserve under DOC management (now completed). During 2018, a large area was further cleared of Pinus contorta, with more work planned for the latter part of 2019. In and around other forests a wilding management plan has been developed and regular monitoring and wilding removals are taking place.